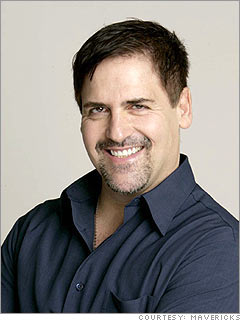 Unless you've been living under a rock (or spending too much time on the yacht) you know that cutting edge CEOs are blogging. And if Mark Cuban can do it, so can you. Here are a few tips for successful blogging.
Learn the lingo
A blog is a singular entity. Each entry you write is called a post. Nothing destroys net cred like mentioning how many blogs you've written on your blog this week.
Strike the right balance
It's important to maintain your superiority while also coming across as one of 'them' – all those masses who buy the crap your company sells. Espouse the American Dream at every opportunity.
Stick to business
While you may have gotten the idea that all blogs feature snapshopts of babies and tales of woe at the supermarket, remember that no one's sympathetic when your Rolls is in the shop or the jet was grounded for weather.
Know that you're not cool
No matter how many times you heard your kid, or grandkid, or the Joe Bros say it, you can't pull it off. K Beeyatch? Stay away from teen speak. Just saying.
Never talk money
Your own that is – no matter how stoked you are for tat $10 million bonus, do NOT share your enthusiasm with your readers. Complaining about your tax bracket, ivy league tuition payments, and upkeep on the Hamptons home is also a bad idea.
Most important, give of yourself when you blog. Take the time to sit down and write something of value. It's not like you're busy doing anything else.